About BANJAT
"BANJAT bouldering" is a climbing gym in Nago, Okinawa.
It is the largest gym in Okinawa, having various types of walls, such as curved wall, 3D wall and kids wall.
Both children and adults, beginners or experts can enjoy climbing at BANJAT!!
Business Hours
Weekdays  13:00~21:00
※All climbers 18 years old and under are only allowed to stay until 20:00 unless accompanied by an adult.
Weekends / Holidays  10:00~20:00
BANJAT is closed on Mondays.  
※If a public holiday falls on a Monday, BANJAT will be closed the following Tuesday.
Access
EN: 4 Chome-5-14 Ōnaka, Nago-shi, Okinawa-ken 905-0017 JP: 沖縄県名護市大中4-5-14
Pricing

Membership pricing
The registration fee for becoming a gym member is a one time fee of ¥1,100 (tax included)
Registration fee includes rental shoes fee.
This membership  has no expiry date.
Only members can buy 1 or 3 months PASS. Free rental shoes for PASS holders!!
Visitor pricing
Visitors pricing apply to those who are not registered members at BANJAT.
Note that if you plan on coming to BANJAT more than two times, it will be cheaper for you to become a member.
Rental shoes
Both members and visitors pay the same prices for rental shoes.
Please bring your own thin socks if renting shoes.
*BANJAT also provides thin socks for sale for ¥220 (tax included).
BANJAT Wall
Regular Wall (for adults)
Spray Wall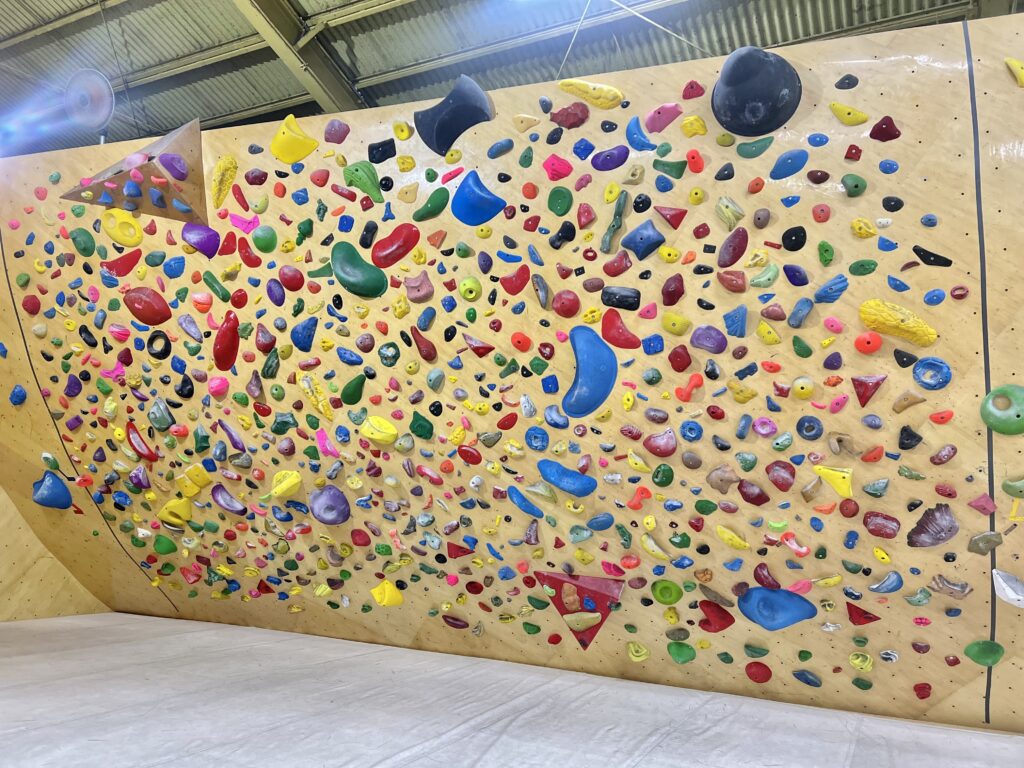 Kids Wall
Kids wall is for children under the age of 10.
If you complete every routes on kids wall and show that you can follow the rules in the gym, you can get permission to climb regular walls (for adults) regardless of age!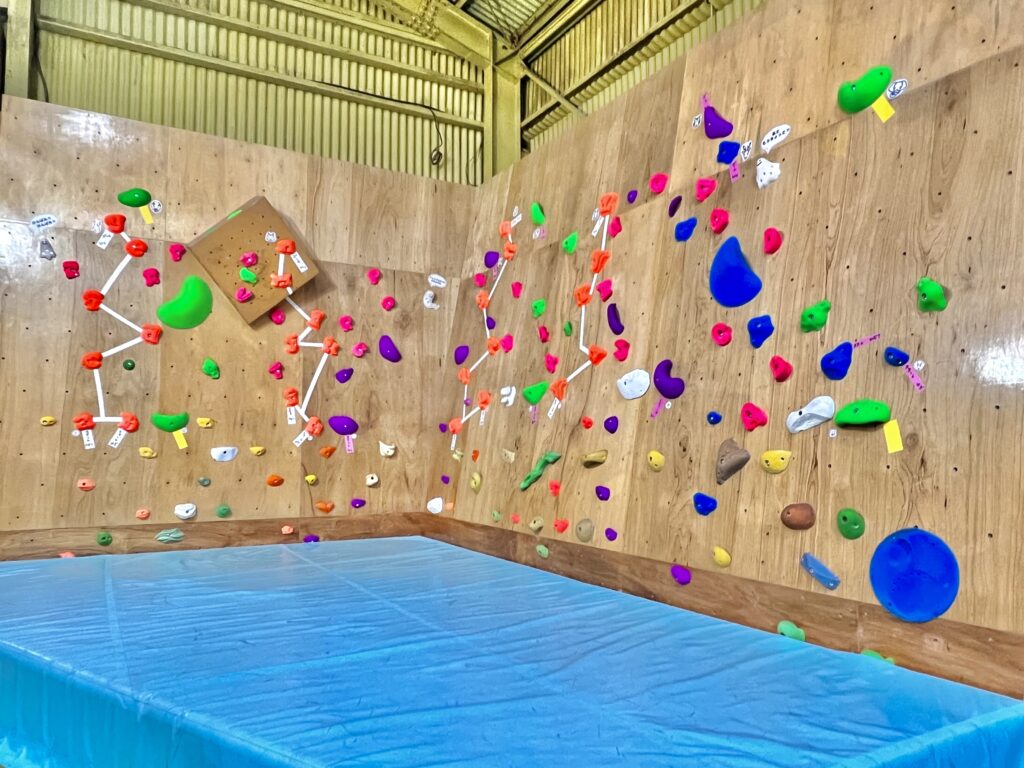 Shop
You can buy climbing items such as shoes, chalk, chalk bag and accessories in BANJAT.
Contact
For any questions or concerns, feel free to call us or fill in the form below to message us.